During the IFbA Roadmap sessions at TechEd last year there were a number of questions about HTML form generation. HTML forms had been planned for IFbA but now have been removed from the roadmap. Arch FLM provides the ability to render and manage dynamic HTML input forms, but there was also keen interest was really around document output scenarios, where the HTML output form would be sent as the e-mail body, meaning no need for any PDF attachment.
This got me thinking about how I get communication from many companies. As a customer I regularly receive order confirmations, deliver confirmations and even invoices from lots of different customers. So why do I need a PDF attachment for SAP document output? Even with S/4 HANA. It seems astonishing that there is no ability to maintain an HTML output template. I spoke to a number of customers and SAP employees, and everyone was equally astonished. It just isn't there. Really!
In the SAP Business Suite we have SAPScript output, Smartforms and Interactive forms by Adobe. All three options designed for print output in the first instance, with lots of print controls, support for barcodes and font printing etc. When communication is sent by e-mail the document is sent as an attachment and there is little control over the e-mail body content without a lot of extra development. Plus, when you trigger the e-mail the message subject in the SAP outbound queue (transaction SOST) is limited to 50 characters, which can be very irritating!
It seems to me that in the last 10 years the world has moved on but the SAP solution hasn't. Today's companies have largely eradicated the use of paper. We don't use fax any more. We don't need to physically print and sign documents. But we do receive e-mails on hundreds of devices of different sizes. E-mails rich in graphical content; e-mails that responsively change based on the screen size; e-mails that look fantastic.
Of course there is a place for PDF output, especially for legal documents such as employee contracts*, and actually one requirement I've seen several times recently is for multiple documents to be sent together as a pack. But there are lots of scenarios where using HTML e-mail has great advantages over using PDF attachments:
With no PDF rendering there is no need for a JAVA stack which means that the infrastructure is simpler and the performance is faster.
With no PDF attachment the e-mail is much smaller, which provides benefits for space and performance in the SAP database, the e-mail server for both sender/recipient and the e-mail client)
With no attachment the e-mail is less likely to be trapped by corporate firewalls or treated as SPAM.
Arch already provides HTML e-forms to complement IFbA in the shape of FLM, and a business requirement we often see for forms-based processes is to trigger a variety of notification e-mails at different processing steps. This includes process notifications (to inform users that a form has been routed to them), and also to inform different departments and sets of users of process progress or resulting SAP updates. There is often a lot of data from the form within the body of the e-mail and sometimes the entire form is attached in a 'flattened' PDF format. This is a normal project task, but involves some development, and the management of HTML e-mail templates is not easy.
So last year we decided to build an e-mail solution to deliver the benefits for document output and handle e-mail templates much more easily. The result is Arch Floe, launched at Sapphire Orlando, May 2015.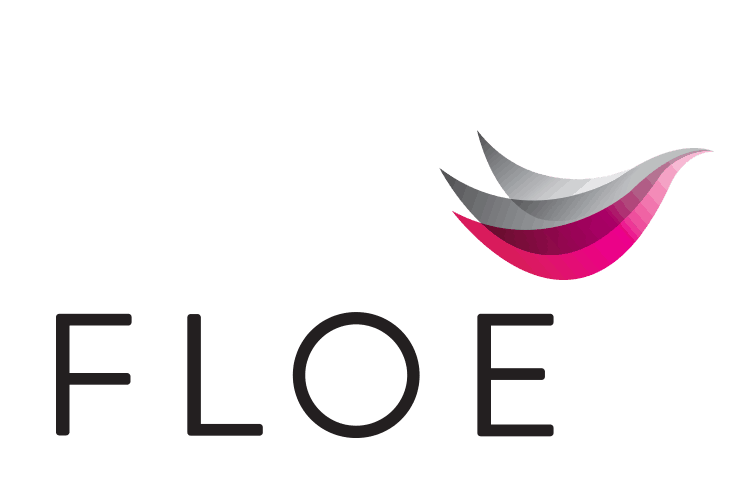 Floe is a development tool which is an ABAP add-on, either for SAP NetWeaver of for S/4 HANA.
It delivers the management of e-mail templates within SAP, and provides the ability to add logic to tailor the content of the generated e-mail based on SAP data.
At run-time, Floe generates e-mails based on the selected template and SAP data, substituting the data into fields in the e-mail. It provides the ability to define HTML blocks within the template that can repeat or have business logic to optionally include or exclude from the generated e-mail.
This makes it easily possible to build templates for document output like sales order confirmations; documents with repeating rows or nested repeating sections; the e-mail content is generated based on the data.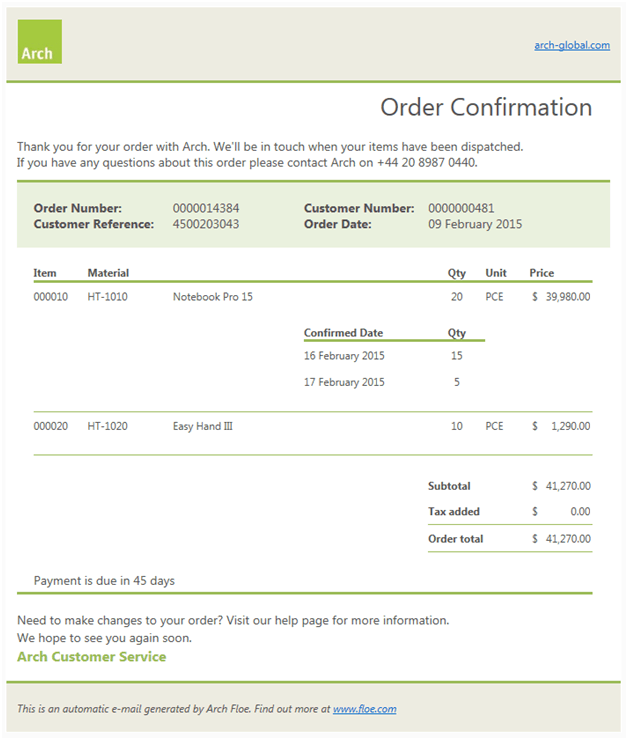 The developer's job is to change the output program to call the Floe API, simply passing in the document data, and then add formatting logic (for date fields and currency fields, for example). Then add in the HTML template as separate maintainable blocks.
At development time, a developer can generate several user-exits for each template. This means that there is a place to easily add business logic for:
Recipient determination;

Language determination;

HTML block determination;

Data (variable) determination;

Attachment determination;

Embedded image determination.
Floe delivers the ability to deliver complex requirements but simple notification e-mail can be built in minutes, as this video shows.
Floe can also be used for any notification e-mail, and for mass correspondence. The benefit of using Floe over a tool like Mailchimp lies in
Any data from SAP can be included in the e-mail, and
As each generated e-mail can dynamically include different content, a single e-mail sent to many recipients can be personalised to each recipient, not only by simple data substitution but also in content too.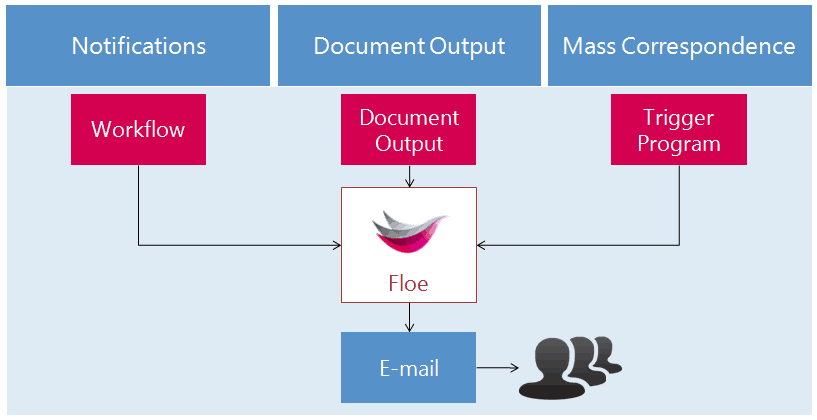 Since we've started showing Floe to customers and partners we've seen great interest; it feels like a neat tool that can add value to any SAP Business Suite customer.
For more information and demonstrations check out www.floe.com
*Arch Aquiller provides an easy tool to build dynamic PDF output for employee contracts and many other business requirements. It integrates with IFbA for PDF generation.